Call Now! (916) 743-7085

Appraisal Ace specializes in Conventional and FHA Appraisals for Purchase, Refi and Reverse Mortgage Transactions.


Appraisal Ace also provides appraisals for:

· Estate Planning

· Divorce Settlement

· Property Tax Valuation

· Retrospective Valuation

·

Primary and Secondary Mortgages

· Market Trend Evaluation

· Mortgage Refinancing

· Purchase Transactions

· Donation Appraisals

· Gift Appraisals

· Private Mortgage Insurance Removal

Call or Email now!

Or order online by clicking

"Order an Appraisal" today!

Our investment in training and technology has helped our customers greatly reduce their workload. By offering online appraisal ordering, coupled with automatic report status updates and electronic delivery of the final product, we're able to eliminate the run around and phone tag hassles often associated with this process saving us both money.

Our rates and services are competitive with leaders in the industry offering:

· Timely Report Delivery

· Highest Quality Appraisal Reports

· Online Status Reports

· Electronic Ordering and Delivery

· Competitive Pricing

· Credit Card Acceptance

Ordering an appraisal is just a click away. Or spend a little time to find out a bit more about the appraisal business. The more you know, the better decision you can make.

Find out how working with a customer service oriented appraisal company can benefit your workflow.

Notary services also available.
More news...
This service is supplied by Bankrate.com and is protected by copyright and owned by Bankrate.com.
---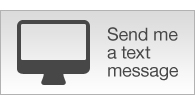 Today's Rates
| Mtg Loan | Rate | APR |
| --- | --- | --- |
| 30-yr Fixed | 3.95% | 4.08% |
| 15-yr Fixed | 3.19% | 3.36% |
| 1-yr Adj | 2.73% | 3.39% |
* national averages
Got a Question?
Do you have a question relating to real estate appraisals? We can help. Simply fill out the form below and we'll contact you with the answer, with no obligation to you. We guarantee your privacy.